Apply Now
UC San Diego is home to more than 1000 military-connected students. We have many resources and services dedicated to helping you transition from the military to college life.
Entering as a Transfer Student
Most Veterans will be applying as a Transfer Student. You're a transfer student if you enrolled in a regular session (fall, winter or spring) at a college or university after high school. (Taking a class or two during the summer term immediately following high school graduation doesn't make you a transfer student.)
Be sure to review the Transfer page for more information.
Benefits for Military-Connected Students
We offer many benefits specifically for military connected students, including financial aid for you and your dependents, priority class registration (after the first quarter), a welcome week orientation, active student veterans organizations and a student veterans resource center. Learn more about the complete scope of veterans benefits available at UC San Diego.
Learn more about Getting Started for Veterans using a new University of California Office of the President (UCOP) website dedicated to active duty or veteran military personnel. This website contains information about applying for admission and resources and services available to you once you enroll at UC.
ROTC Programs
ROTC programs at San Diego State University and the University of San Diego handle UC San Diego's ROTC process. Learn more about
using ROTC funds at UC San Diego
.
UniversityLink
UniversityLink is a pathway to a premier four-year university by way of community college. To participate in UniversityLink, you must attend one of a small group of local partner community colleges. Learn more about
UniversityLink
.
Additional Resources
Use the links below to connect directly to a wide range of helpful resources.
UC San Diego Community Centers
UC San Diego Campus Resources
Community Resources
Learn More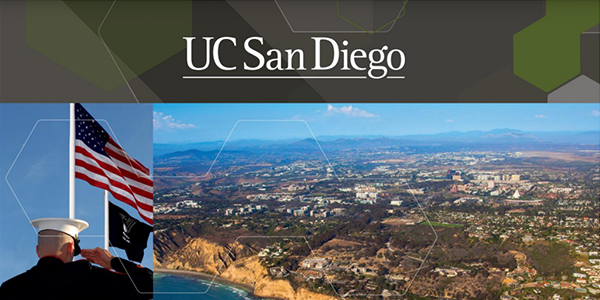 Campus resources for veterans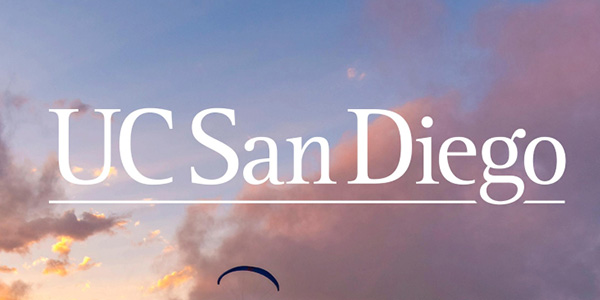 UC San Diego Viewbook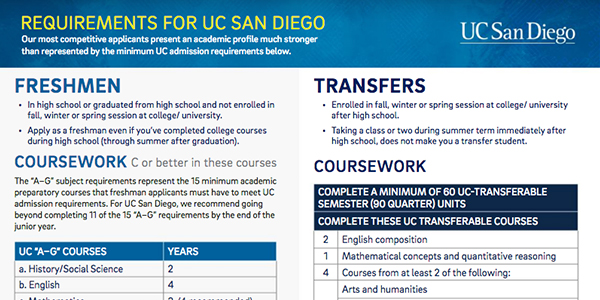 Minimum requirements for applying to UC San Diego