Prospective

Student Events
Stay in Touch Virtually
In light of the COVID-19 pandemic, we are still hosting events largely in a virtual setting. We thank you for your understanding and flexibility as we navigate through these unprecedented times. We hope you will join us for our upcoming virtual events to learn more about our university and what makes us the best choice for you!

October 2 | 10 a.m. - 1 p.m.
Experience UC San Diego from home during our Virtual Fall Showcase! This event will feature live Q&A sessions with Admissions and Financial Aid staff, mix and mingle opportunities with academic departments, and presentations from academic enrichment programs, student life offerings, and more!
Preview the Virtual Fall Showcase schedule.
Excel @ UC San Diego
October 12-14 | 4 - 5:15 p.m.
This three-day virtual event will highlight student support, inclusion and diversity on campus and will feature a current student panel, a UC Application and PIQ workshop, as well as an opportunity to mix and mingle with staff from each of the centers.
Sponsored by the Campus Community Centers: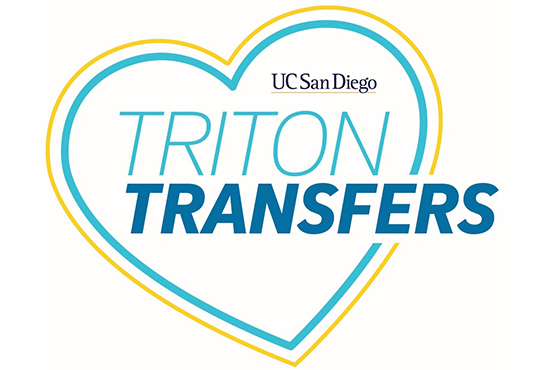 National Transfer Student Week
At UC San Diego, we love our Triton Transfers! Our transfer students make up about 33% of the undergraduate population and are a valued part of our campus community.
In collaboration with the Transfer Student Hub, join us for National Transfer Student Week. Register for these special Triton Talk webinars to celebrate and support the diversity of the transfer student experience.
Why UC San Diego
Various Dates Below | 4-6 p.m.
This virtual reception is an opportunity to learn what makes UC San Diego unique, get your questions about the Triton experience answered by a panel of current students, and hear from Admissions Officers about the application process.
Future Triton Week
November 1-4 | 4-5 p.m.
Join us for Future Triton Week, a multi-day webinar series designed to assist prospective undergraduate applicants with the UC admissions process.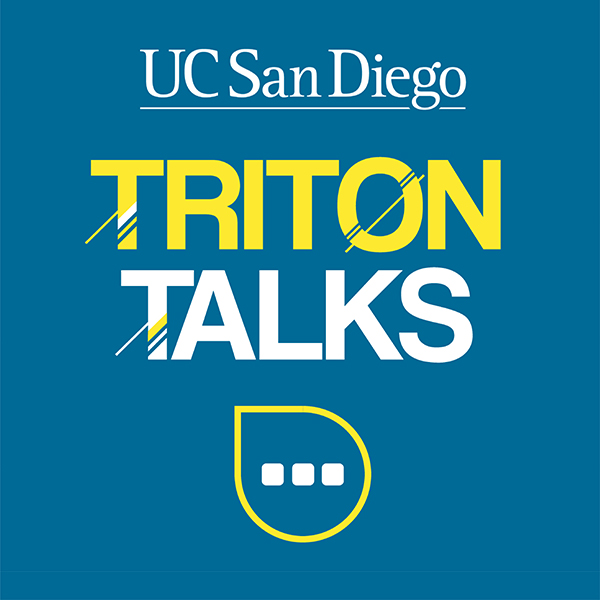 Triton Talks
Triton Talk webinars aim to give students planning to apply to UC San Diego the opportunity to virtually engage and learn more about what makes our university stand out.
Register for Triton Talk Webinars
You can also watch the recordings of previous Triton Talks such as: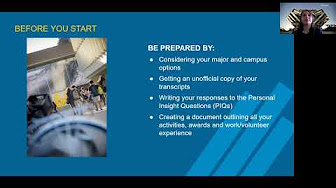 The UC San Diego College System
Learn about UC San Diego's unique College System, including an overview of each college and tips for ranking the colleges on the UC Application. Bring your questions - Admissions Officers and current students will be available to answer your questions!
Live Virtual Tour
Virtually transport yourself to UC San Diego! Join current students as they guide you, in real time, across the UC San Diego campus.
Live Virtual Tours are an hour long and are offered at various times. Please see the calendar to find available dates and times.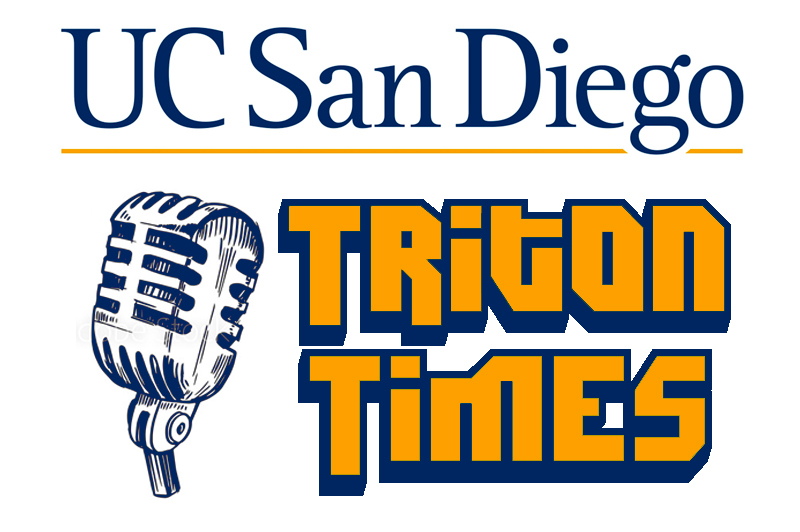 Triton Times
Triton Times podcast brings UC San Diego's community of students, staff and faculty together to provide information to newly admitted students or those interested in applying in the future as they explore their college options. Hosted by current Tritons, each episode showcases a different area of Triton life. Tune in to learn more about our prestigious university.

We hope you enjoyed learning about UC San Diego during the Virtual Summer Showcase! View recordings from the event highlighting the UC application, our unique college system, student support services, academic divisions, and more!
Connect with Us
Virtual Advising
Meet one-on-one with a knowledgeable UC San Diego Admissions Officer via phone or video chat to get your questions answered.
Information Session
Learn all about UC San Diego during an informative virtual presentation hosted by one of our Admissions Officers.
Video Resources
Check out our YouTube channel for webinar recordings and to get a glimpse into all that UC San Diego has to offer.