Office of Admissions Tours
You've done all your research and read every brochure, but the best way to find out what we're all about is to see it for yourself.
Live Virtual Tour
Virtually transport yourself to UC San Diego! Join current students as they guide you, in real time, across the UC San Diego campus.
Live Virtual Tours are an hour long and are offered at various times. Please see the calendar to find available dates and times.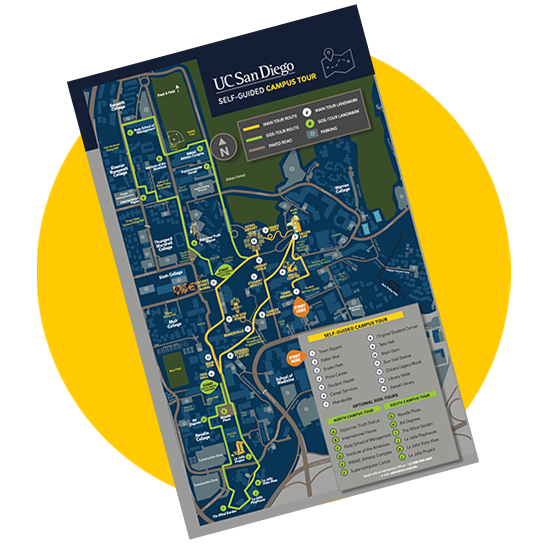 Explore UC San Diego's beautiful campus through our specially curated self-guided tour map. Follow the map to find your way to popular campus spots like Price Center, Fallen Star and our iconic Geisel Library.
Curious to see more?
The map includes two side tours that will lead you through north and south campus, as well as information on each of our seven colleges to help you learn more about the unique, supportive college system at UC San Diego.
What to do

While you're here