Office of Admissions Tours
You've done all your research and read every brochure, but the best way to find out what we're all about is to see it for yourself.
Self-Guided Tour and Presentation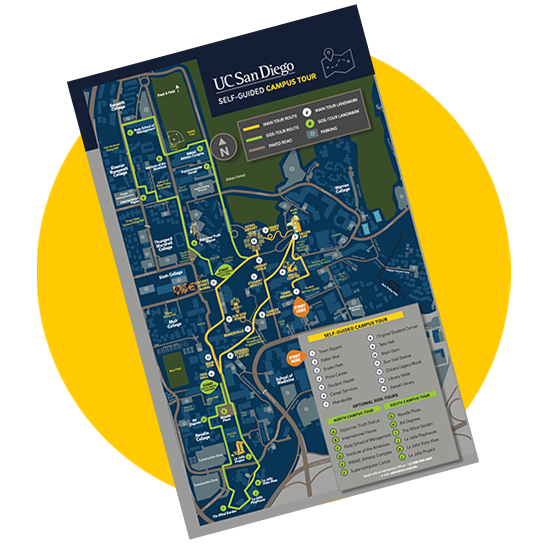 The Self-Guided Tour and Presentation gives you the chance to connect with UC San Diego staff and students during your visit and get your questions answered before exploring our beautiful campus on your own using our specially curated self-guided tour map.
The Self-Guided Tour and Presentation is comprised of:
15-minute Q&A with a panel of current students

15-minute informational presentation facilitated by the Admissions team

A review of the campus map with special stop recommendations provided
Schedule a Self-Guided Tour
& Presentation
If you want to explore UC San Diego on your own, you can also download the self-guided tour map.
Campus Tour
These tours are very limited at this time.
Tours are designed for students interested in applying, who have already applied or who have been newly accepted to UC San Diego.
Due to space limitations, all visitors must register prior to their visit.
What to do

While you're here