UC SAN DIEGO'S COLLEGES REVOLVE AROUND YOU
With approximately 8,500 students in every incoming class, we wanted a way to make your university experience feel more personal and approachable. As a UC San Diego undergraduate, you'll be assigned to one of the university's Colleges, each with its own residential neighborhood, general education curriculum, support services and distinctive traditions.
We do things a little differently than other universities, so you'll be free to pursue your chosen major no matter which College you attend. This approach gives you the unique opportunity to live and study alongside people with diverse interests, backgrounds and educational paths.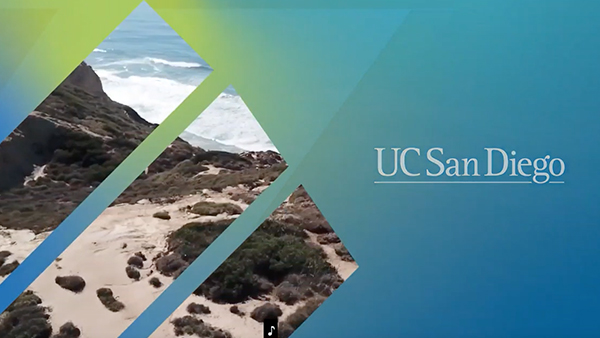 Why Did We Develop a College System?
Tight Community
You never know when or where you'll meet your next best friend. The College system helps you meet new people from many types of backgrounds with lots of different interests.
Attentive Advisors
Visit your academic advisor for help with planning and goal setting. Their mission is to make sure you maximize every opportunity that comes your way.
Inspiring Amenities
Each College features its own flavor of distinct architecture, sprawling lawns, cozy cafes and shade-covered study spots. It feels less like a campus and more like a lively neighborhood.
Every College is unique. And we love them all equally.
Every one of the Colleges on campus features rigorous academics, world-class faculty and once-in-a-lifetime experiences. But each has a slightly different emphasis that makes it special.