Directions &

Parking
UC San Diego's coastal campus spans 1,976 scenic acres and all tours last up to two hours. Review the instructions below before arrival to ensure you arrive on time and park in the most convenient location.
Visit Campus
Parking Rates
Visitors who need hourly or daily parking can purchase hourly parking at parking pay stations or on their mobile device.
Campus Transformation
With everything from new buildings and bridges to the arrival of the trolley, the shift in the campus's physical appearance is profound.
Parking for a Triton Tour
Please note that a tour registration is required to participate in our on-campus tours and space is limited. We cannot accommodate walk-ons at this time, however there are other tour options available.
Monday - Friday
Allow at least 45 minutes to:
Find parking at P704 or P705 parking lots

Pay $4.20 for parking via the pay stations or the ParkMobile App (Zone #4762)

Get in line to board the "R" Regents Shuttle and disembark at the Light Rail Loop Stop.

Follow the signage for Triton Tours for a 6-7 minute walk to the Triton Center
IMPORTANT: Tours will begin promptly; please give yourself ample time to find parking, pay for parking, and get shuttled to the Triton Center if you are attending a tour Monday through Friday.
Saturday
IMPORTANT: If you are attending a tour on Saturday, please park at the Gilman Parking Structure, which is in walking distance of the Triton Center where your tour will start. Additional parking is available in the South Parking Structure.
Construction Fencing
Please note that as part of the campus transformation to enhance the student experience, there is currently construction fencing located outside of the Triton Center. After parking on campus, please walk around the blue construction fencing to the Triton Center, which is on the first floor of the Student Services Center. For more information, view a map of the fencing or learn more about the campus transformation.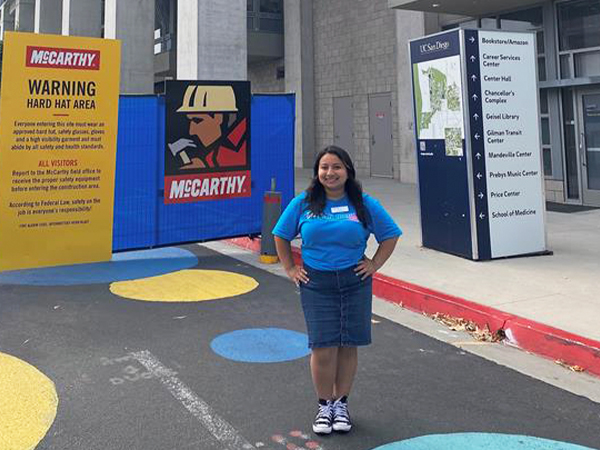 Check-In
Tour guides will be present to start checking in guests no earlier than 15 minutes prior to a tour start time. If you arrive earlier than 15 minutes before your tour start time, we encourage you to grab a snack or drink at Price Center right next to our starting location and return closer to your tour start time.
We may not be able to accommodate guests arriving after the tour has begun.
General Guest Parking Logistics (Monday-Friday)
Charter Busses Parking Logistics
Parking with Disabled Person Plates or Placard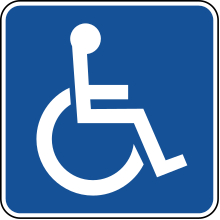 Where to Stay
UC San Diego Parent & Family Programs has partnered with Bartell Hotels to offer families, students, alumni, and friends reduced hotel rates at some of the finest properties in San Diego.
We're happy to help
Virtual Tour
View 360-degree panoramas of campus and listen to audio offered in six languages!
Questions? Contact Us
For more tour information, parking directions or other questions, contact our Campus Tours Office at (858) 822-4750.